Omaha World Herald
Burlington Record
Omaha Public Library
Yahoo
eBay
YouTube
Craig's List - Omaha
Love Funeral Homes
Facebook
Scandinavian Today
Amazon
Wikipedia
Instagram
Pinterest.com
Project Gutenberg
POPULAR SEARCHES:
Link, music, News, Picture of the Day, Quote of the Day, Restaurant, Video, Wine, Wish List, Omaha, Blair, Restaurants, Blogs, Weather, Radio, SHOW ALL


<< Page 1 of 150 >

Pomological Watercolor Collection,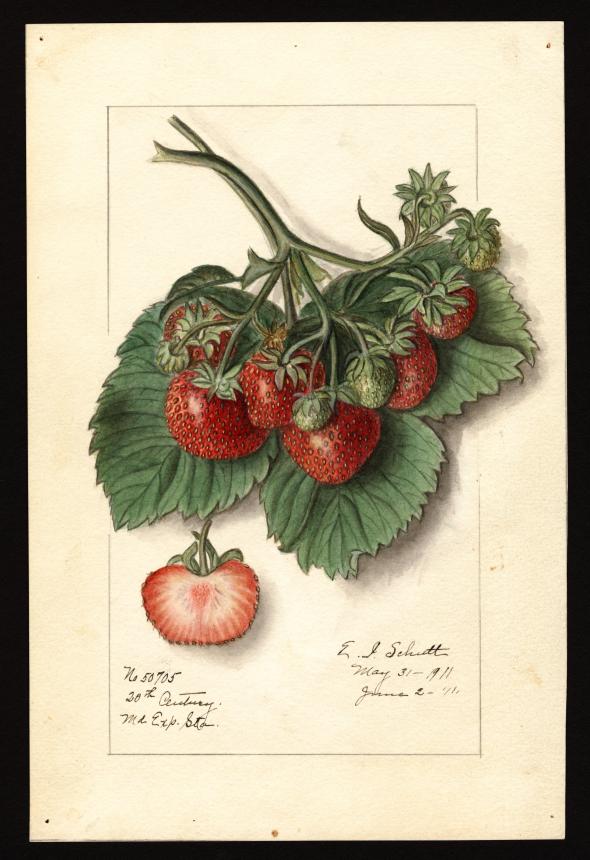 The USDA Pomological Watercolor Collection documents fruit and nut varieties developed by growers or introduced by USDA plant explorers around the turn of the 20th century. Technically accurate paintings were used to create lithographs illustrating USDA bulletins, yearbooks, and other series distributed to growers and gardeners across America.
http://www.openculture.com/2019/06/the-us-government-commissioned-7500-watercolor-paintings.html
https://usdawatercolors.nal.usda.gov/pom/home.xhtml

Posted by Nathan Krämer on 10/22/2019
Posted by Nathan Krämer on 10/1/2019
Posted by Nathan Krämer on 8/6/2019
Smith Shop, Highland Park, MI

Founded in 2012, Smith Shop is a dynamic craft-centric metalworking studio based in Detroit, Michigan. Smith Shop produces quality metalwork of all descriptions specializing in the custom fabrication of gold, silver, copper, brass and steel while also producing limited-production wholesale runs ranging from jewelry to architectural hardware. Over the past couple years Smith Shop has been recognized for excellence through numerous awards and by publications including Saveur, Food & Wine, Metropolis, Dwell, and American Craft. In addition to its manufacturing business, Smith Shop offers access to its metalworking facilities in Highland Park through classes, workshops, and private lessons.
https://smithshop.com/kitchenware
Posted by Nathan Krämer on 8/6/2019
Posted by Nathan Krämer on 6/1/2019
Posted by Nathan Krämer on 4/10/2019
Tags: Link, Posted by Nathan Krämer on 3/23/2019

Artist C. W. Slade

Born in Los Angeles, CA, C. W. Slade is a contemporary mixed media artist working in a variety of mediums including painting, collage and printmaking. She incorporates her travels, philosophy, and poetry into her own unique artistic language. She is a storyteller using the artistic process as a means of exploring life's mysteries. Beneath the surface of each painting are evocative suggestions of color form and language that reflect the artist's process. Her paintings allow the viewer freedom to participate in the process by offering clues, messages and fragments of meaning. Recognizable images are gracefully integrated within the abstract composition thus creating a bridge into the painters territory.

Tags: Link, Posted by Nathan Krämer on 1/27/2019

Tags: Link, Posted by Nathan Krämer on 1/27/2019

Tuesday Johnson Historical Indulgences

This blog is a collection of vernacular photography and ephemera focused mainly within the curious and often misunderstood realm of 19th century America.

Tags: Link, Posted by Nathan Krämer on 1/27/2019